It's Farmers Market Season in Minneapolis!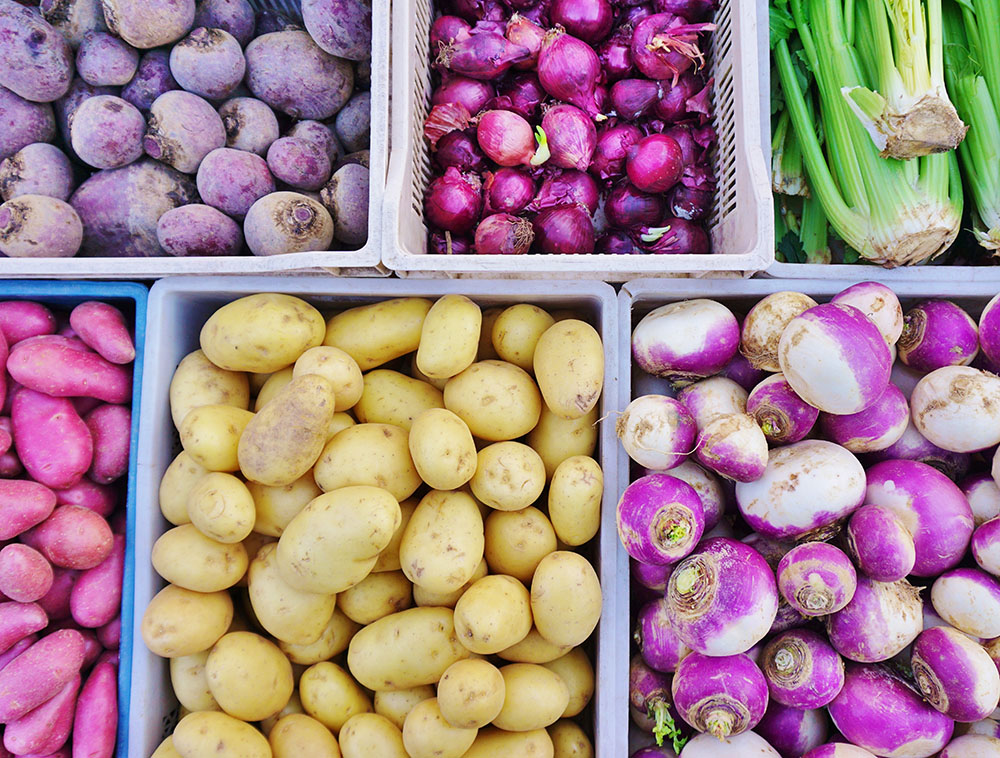 The team at Parkway 25, a luxury apartment building in St. Louis Park, are no strangers to the excitement of summer in Minnesota — especially after a particularly harsh winter. Well, the sunny season is FINALLY here, and with that comes an abundance of fresh produce and outdoor enjoyment. The Twin Cities is home to numerous open air farmers markets, where local and regional growers come to shill their delicious bounty. Not only do these markets feature fresh veggies and fruit galore, but many also highlight local artisans, bakers, makers and musicians. Get out there this summer and support the community, and bring home wonderful things to eat. Here are a few of our nearby favorites:
Linden Hills Farmers Market
Every Sunday / 9am-1pm
Settergren's Hardware Lot
2813 West 43rd St
Minneapolis, MN
Founded in 2012, the Linden Hills Farmers Market has grown to include 50+ vendors. From "Indie-gredient makers" to farmers of produce and proteins, crafters, artisans and even food trucks, this market is an experience in itself. Just a hop, skip and a jump from Parkway 25 and St. Louis Park, you'll see live music, taste and buy fresh foods, and learn more about the value of consuming locally-produced goods.
For more info visit www.lindenhillsfarmersmarket.org
Lyndale Farmers Market
Every Day / 6am-1pm
312 East Lyndale Ave N.
Minneapolis, MN
You needn't wait for the weekend to enjoy the spoils of the Farmers Market. The Lyndale location is open every day from May to November (rain or shine!). This flagship spot is located near Downtown Minneapolis, tucked away just adjacent to I-94. A sprawling market, you'll find endless aisles filled with flowers, veggies, fruit, farm fresh eggs and meat, bakeries, pickles, honey, jams, jellies and oh-so much more. Also check out the weekly markets put on by this group at the Government Center (Tuesdays, 9am-3pm) and the Nicollet Mall Market (Thursdays, 6am-6pm).
For more info visit www.mplsfarmersmarket.com
Mill City Farmers Market
Saturdays / 8am-1pm
Mill City Museum
704 S. 2nd St.
Minneapolis, MN
A quintessential Minnesota experience, the Mill City Farmers Market is as fruitful as it is charming and entertaining. Shop a vast number of sustainable and organically-farmed produce, meat and cheese vendors, as well as bakers, prepared food vendors, crafters, makers, artisans and so much more. Enjoy live music, demos and even yoga, if you're so inclined. The Mill City Farmers Market also switches it up each Tuesday evening, with a pop-up night market near U.S. Bank Stadium (425 Portland Ave S, Minneapolis / 4pm-8pm).
For more information visit millcityfarmersmarket.org
Hopkins Farmers Market
(Opens June 16th)
Saturdays / 7:30am-Noon
16 9th Ave S.
Hopkins, MN
Likely the closest market in the vicinity of St. Louis Park and Parkway 25 luxury apartments, the Hopkins Farmers Market is just a mere 10 minutes away. Opening on June 16th and running through October, this cute outdoor affair features tons of freshly-grown produce, as well as flowers, meat, cheese, eggs, baked goods, honey and more from local vendors. Stop by the market's food truck section for a smoothie, coffee or a handmade snack, then kick back and enjoy some live tunes from local musicians.
For more info visit www.hopkinsfarmersmarket.com