Ice Cream Dreams: 4 Local Spots You Need to Try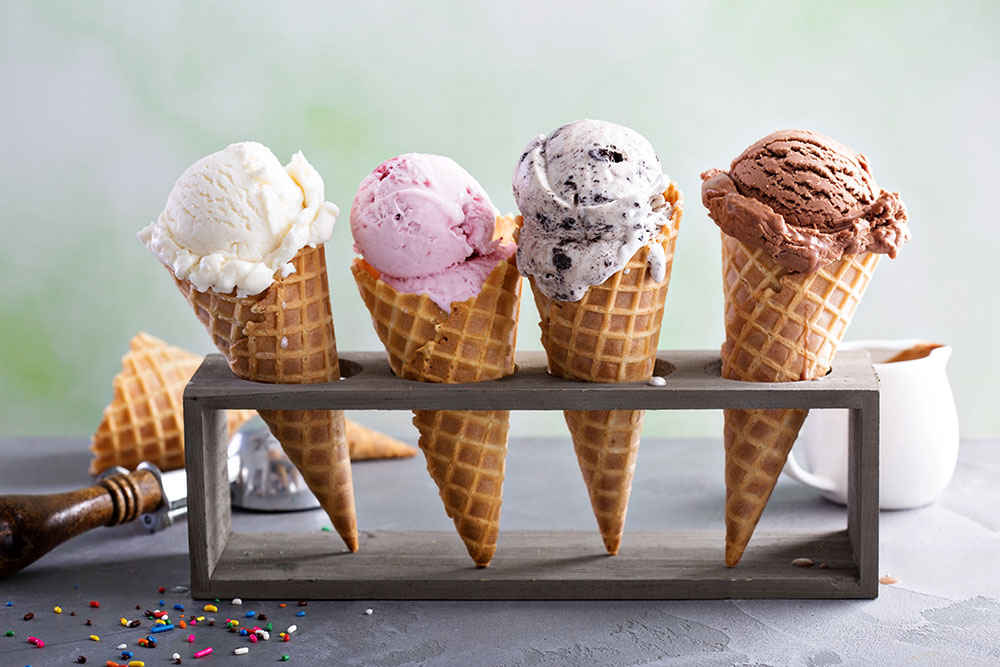 At Parkway 25, a luxury apartment building in St. Louis Park, we fully encourage summer indulgence! And what's more synonymous with summer, than ice cream? Let your sweet tooth win this season at a number of area ice cream shops (and yes, you've got time to hit them all over the next few months). Here are a few of our favorites, in St. Louis Park and surrounding areas.
Milkjam Creamery
Just a quick jaunt from St. Louis Park in the bustling Lyn-Lake neighborhood, Milkjam Creamery is a necessary summer (or really anytime) experience. Created by World Street Kitchen's Sameh Wadi (and located right next door), Milkjam is truly a foodie's ice cream dream. Try rotating flavors that are as delicious as they are creative — think infusions such as Turkish coffee, lavender, curry, coriander and so much more. Milkjam also offers boozy shakes, sundaes, ice cream sandwiches, and many other unique, creamy delights. Go. Now.
Click HERE for more info and location
Park Yogurt
It's fro-yo o'clock somewhere! Head to Park Yogurt in SLP, where you can get in on the action with a plethora of soft-serve treats — cold and on tap. Fill your cup with one (or 10) self-serve flavors and follow it up with a visit to the topping bar, where you can go nuts with everything from fresh fruit to crushed Oreos to gummy bears. They've got signature and special-edition flavors (think cotton candy, salty caramel, chocolate cake batter and many more), so stop in often to try them all!
Click HERE for more info and location
Ben & Jerry's
Well, this one is a no-brainer. The nationally-beloved, good-natured ice cream duo has stepped beyond your grocer's freezer and into a chain franchise, peddling their excellent creams of ice. Enjoy a full selection of classic favorites (Chunky Monkey, anyone?) as well as new and limited-edition creations — many of which are B&J's scoop shop exclusives. Located on Excelsior Blvd, this local fave is an easy choice on a hot summer day.
Click HERE for more info and location
Sebastian Joe's
With locations in both Linden Hills and Uptown, you'll feel twice as nice tucking into one of Sebastian Joe's huge handmade waffle cones. This longtime Twin Cities institution is a must-eat for lovers of the cold, creamy stuff. Belly up to the counter at this classic parlor and choose from a variety of handmade-daily flavors such as raspberry chocolate chip, Oreo, and other signature flavors such as "Pavarotti" (a vanilla ice cream made with caramel, bananas, and chocolate chips) as well as rotating special edition flavors. Joe's also makes ice cream cakes, sandwiches, sundaes, shakes, malts and more — they also have a full coffee bar!