Reserve P25's Luxury Clubroom for Your Next Party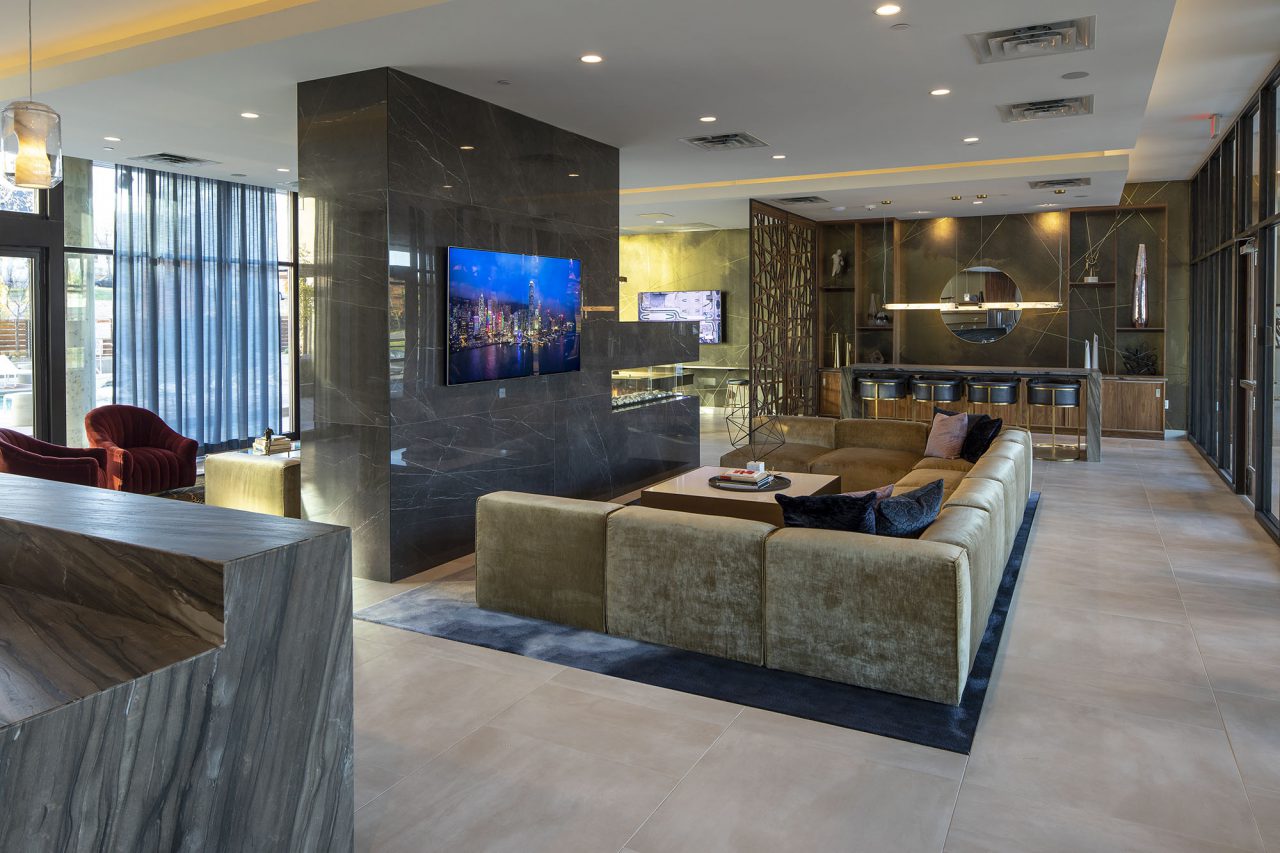 Spring is in the air! As the weather improves, the inclination to socialize may be on your mind, and luckily, Parkway 25's gorgeous clubroom is available for reservation exclusively for residents. Whether you live here already, or are seeking a new place to live with amazing social amenities, look no further than P25. Get out of hibernation mode and into party planning mode, and contact us to reserve space or schedule a walk-through today.
Our clubroom is set up for events both large and small. Host a chill birthday party, or watch the big game, or celebrate a milestone with your friends and family. Featuring a deluxe catering kitchen with a wall oven, warming drawers, refrigerators, and ice makers, as well as a built-in bar, you can make your own feast or simply bring in your favorite catered meal. Relax with large screen TVs, a built-in sound system, tasteful seating, games, and a stylish, upscale design aesthetic that will impress your guests.
Residents: Contact the concierge desk at 612-286-8867 for more info
Non-Residents: Contact the leasing office at 612-254-7062 to set up a walk through of P25
Sela Investments Ltd. is an Equal Housing Opportunity Provider