Local Eats: The Best Pizza in St. Louis Park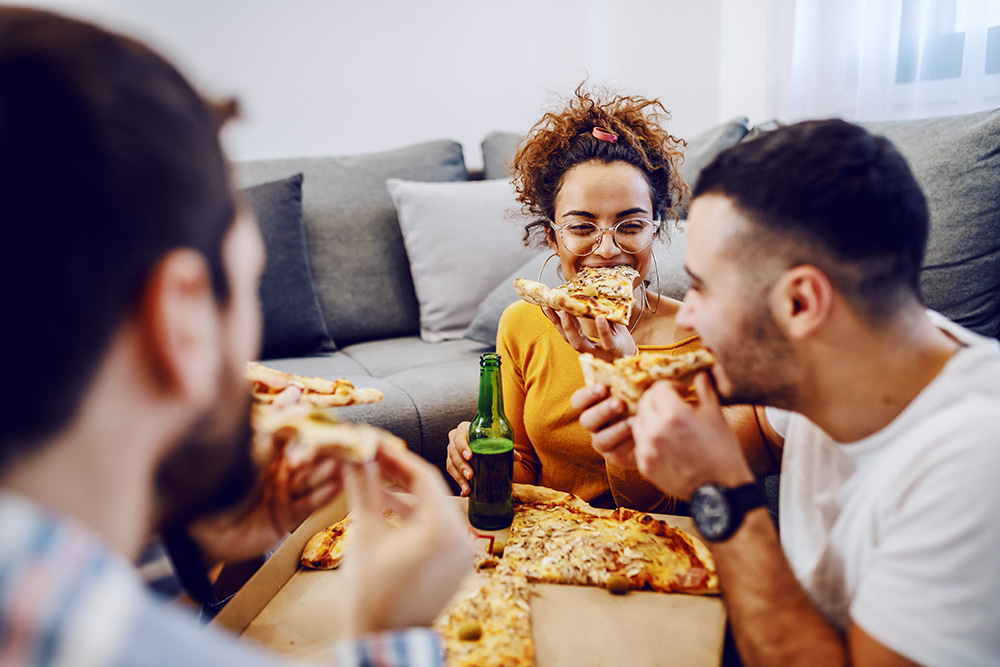 Pizza is the great unifier. Whether you're getting together with friends, feeding the family, ordering lunch for the office, or throwing a party, (or, let's be honest, vegging out on the couch alone), you can't go wrong with a hot, fresh pizza pie. Luckily, St. Louis Park is home to a handful of tasty 'za makers who can deliver to your front door. Here are a few of our top favorites:
Parkway Pizza
Aside from being name twins with us, Parkway Pizza slings some of the tastiest 'za in the region. The self-proclaimed "Best Pizza Ever" lives up to the hype with "Minneapolis-Style" thin crust pizza cut into cheesy, perfect squares. Get in on salads, pasta, and epic hoagies as well as a great wine and tap beer selection. Hit up their cute dining room or order for delivery or pick up. Pro tip: Parkway makes their own handmade Italian sausage — try it on a pizza or a sandwich!
More info: www.parkwaypizzamn.com
Luigi's Best
Wether you like your pie New York or Neapolitan-style, Luigi's has you covered. This authentic spot uses high quality imported and organic ingredients to make their signature pizzas, calzones, and salads — stop in for a bite, pick up, or have it delivered. Pro tip: Check their website for daily pizza and food specials!
More info: www.luigisbest.com
Red's Savoy
A true Minnesota original, Red's Savoy makes the grade with crispy thin crust and a sweet n' savory sauce that's been a secret family recipe since 1965. Their 'Sota Style pizza shares a menu with other equally tasty selections including wings, sammies, salads, and pasta. Pro tip: no order is complete without a side of pizza fries!
More info: www.savoypizza.com