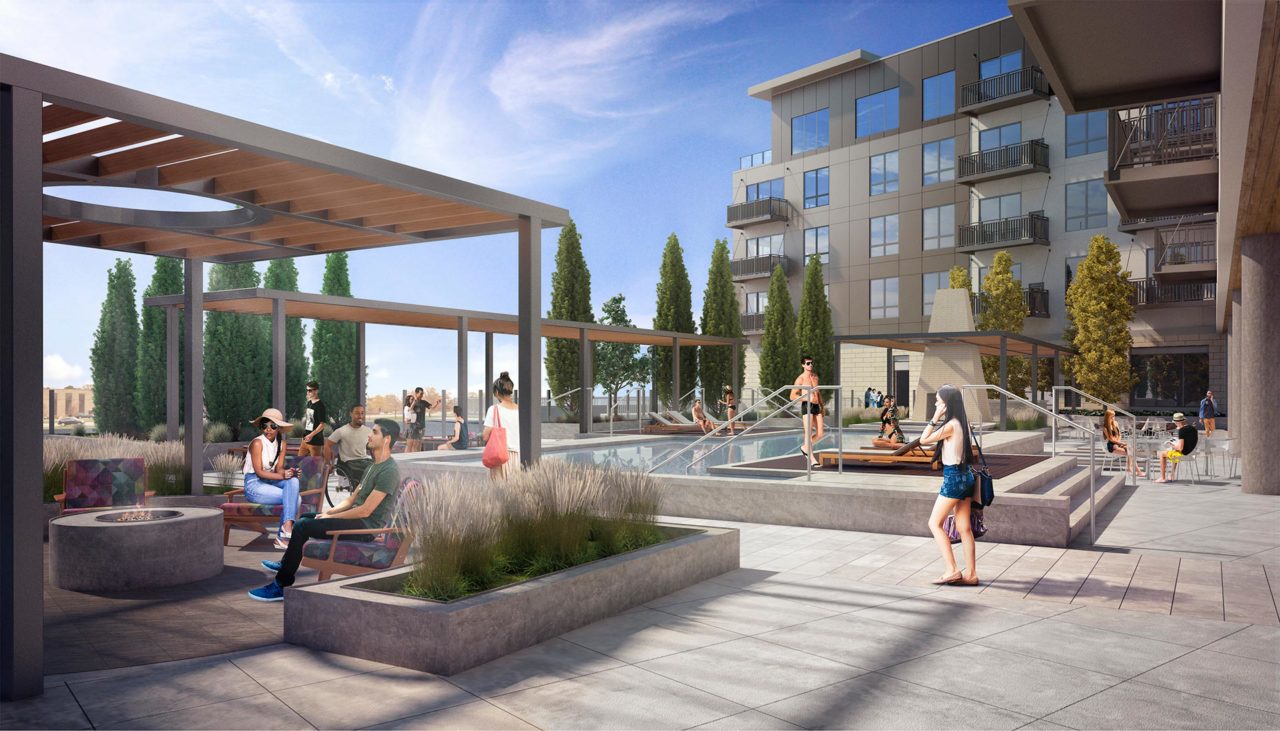 At Parkway 25, a new luxury apartment building close to Minneapolis, we want a place for you to relax and make the most of your downtime in our zen courtyard.time. In a hectic world, we created the Zen Courtyard in the building specifically for that purpose.
If you want to chill by the pool there are chaises to catch some sun and enjoy the peace. If you want to read by the fire on a chilly night, there are comfortable chairs with an open fire pit. Feel like having your friends over for a big BBQ? There are grilling stations with table seating to celebrate or just catch up.
We hope you will love it as much as we do! Learn more about leasing today.