---
At Parkway 25 Luxury Apartments in St. Louis Park, we pride ourselves on the details. Whether it's creating a chill vibe in our zen courtyard common space, or making sure each individual unit includes thoughtful, functional details. Since Spring has sprung, relaxing on your patio balcony should be a top priority. In today's post, we'll share a few patio decor tips and trends that we love:
Container Garden
Create a mini-paradise on your balcony by filling it with a variety of colorful flowers, green leafy plants, and even edible herbs. For St. Louis Park residents, Home Depot and Bachman's both offer a huge selection, otherwise ordering online is an option. We love a good Hardy Hibiscus plant, which produces plate-sized blooms in the summer, and can be easily brought inside during winter months. A container garden is a great way to surround yourself with nature at home!
The Right Furniture
When space is limited, choosing the perfect furniture pieces to outfit your patio can be a bit of a challenge. Consider how you plan on using it: will you be hanging out with friends in the evening, or simply enjoying your morning coffee? For the former, a cute, affordable bistro table could be a nice addition; the latter may be better off with a set of ergonomic lounge chairs — perfect for conversation, reading, sunbathing, and more.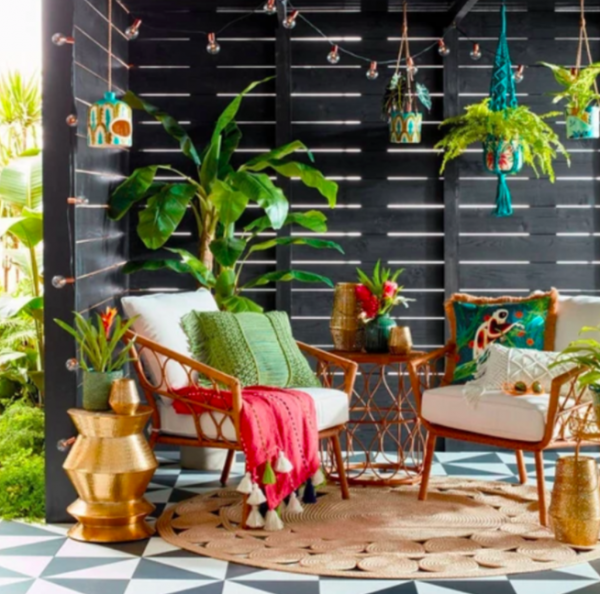 Punch it Up with Accent Decor
Design the perfect ambiance with beautiful, unique objects. Hand-paint planter pots to give them your own creative touch, or see what's on trend at Target, Ikea, Crate & Barrel, and more. We especially love Target's Opalhouse collections for home decor. Discover pillow, candles, baskets, and other home items for modern meets boho chic flair. Keep it simple with a couple artistic accent pillows, or go over the top with tropical color — summer is coming, after all.
Sela Investments Ltd. is an Equal Housing Opportunity Provider